Three easy steps to get free pricing:
Enter your info
Get instant pricing from 40+ vendors
A member of our sales team will call you to review your order.

Shoptelco.com offers multiple ways for you to shop:
We can help you order all your corporate circuits:
Nationwide Internet T1s
Local Voice T1/PRI Services
Cable Broadband and Voice Services
Integrated Voice Data Circuits
Ethernet over Fiber or Copper
SIP Trunks
WANS (MPLS, PTP, EPL, VPL, etc)
Network Services (Firewalls, etc.)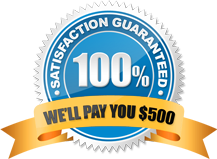 Lowest Price Guarantee!
If you find a
lower rate
anywhere
we will match or beat that offer.
If we can't, we'll pay you
$500.
Virtual Consultant
You have questions ?
We have the answers !

2014 © Shoptelco.com. All rights reserved.